Job Postings
Please email intermountaingcsa@gmail.com, if you have a job you would like to be posted. (Please send in Word format). If you would like your vacancy emailed out to our membership, there is a $75 fee. Contact the Utah GCSA for information.
Posted: 5/05/21
GLENDALE ASST GOLF COURSE SUPERINTENDENT
Requisition ID

2021-5188
PUBLIC SERVICES
Minimum Salary

USD $18.78/Hr.
Maximum Salary

USD $24.63/Hr.
US-UT-Salt Lake City
Overview
This position will remain open until filled and may to close without notice.
Under the general direction of a Golf Course Superintendent, provides skilled maintenance and upkeep on a municipal golf course, which includes following schedules for turf management, repair and construction. This position involves supervisory responsibilities and technical knowledge in golf course design and maintenance.
This position requires working non-conventional hours and overtime as needed during peak golfing season.
Responsibilities
Operates various mowers, top dressers, sod cutters, bunker rakes, aerators, backhoes, loaders, sprayers, and numerous other types of equipment ranging in size from hand-held to heavy equipment in the day-to-day operation, maintenance and modification of an assigned municipal golf course.
Operates and maintains irrigation systems for assigned golf course, including installation and repair of pipe, automatic valves, valve-in-head sprinklers, pumps, pumping stations, manual control systems, electrical control systems and/or computer control systems.
Responds to adverse conditions such as turf damage or disease, fungus control, animal damage, vandalism, or other conditions, which adversely affect golf course playability.
Supervises and trains subordinate salaried and seasonal personnel. Assumes golf course maintenance and personnel related responsibilities during Superintendent's absence.
Trains personnel to safely maintain and operate equipment. Performs minor maintenance and daily periodic maintenance on vehicles and equipment.
Ensures supplies and materials are adequate and available. Reports inventory needs to Superintendent. May provide input regarding budget, equipment procurement, and staffing requirements as needed.
In compliance with federal, state and local regulations, applies fertilizers, pesticides, herbicides, fungicides, algaecides and/or other chemicals to the golf course as needed.
Performs other duties as required.
Qualifications
High school diploma or G.E.D. equivalency plus two years experience in the maintenance or a golf course. Must have knowledge of maintenance procedures necessary to preserve golf course playability.
Ability to assess situations, establish priorities, and make appropriate decisions with minimal supervision.
Knowledge of U.S. Golf Association Rules and Regulations.
Ability to relate well with the general public under varying or stressful circumstances.
Possession of a valid driver's license or driving privilege card.
Possession of a Non-Commercial Pesticide Applicator's Certificate, or ability to obtain one within six months of employment.
_______________________________________________________________________________________________________________________________________________________
Posted 5/03/21

2nd Assistant Golf Superintendent
West Valley City, UT • Parks and Recreation
Location: The Ridge Golf Club
Description
Sets up golf course for play. Maintains irrigation system and performs various maintenance and turf care duties.

Essential Duties and Responsibilities include the following. Other duties may be assigned.

Set up golf course for daily play and tournament play. Including but not limited to, rules of golf, cup placement methods, tee replacement methods, hazard marking, and cleaning and policing grounds.

Maintain irrigation system piping network including repair and installation of new pipe.

Assist in the design layout and installation of sprinkler systems.

Perform duties such as winterizing sprinkler system in winter and flush watering systems in spring.

Safely perform mowing, weeding, spraying, fertilizing, tree trimming, etc., of general turf areas.

Identify need to initiate various aspects of spraying programs related to the prevention or eradication of pests, fungus, and insects; assure chemicals are properly stored and used in conformity with city, state or federal regulations.

Safely perform routine maintenance repairs on storage areas, hand tools, power driver mowers, plant material systems, irrigation systems, etc. as requested. Substantial knowledge of drip irrigation required.

Safely perform routine maintenance duties such as shoveling snow off walkways, generally keeping walkways and parking lots in an orderly fashion, collecting and disposing of waste, etc.

Bending and lifting required on a daily basis. Working safely on uneven grounds in all manner of weather conditions.
Benefits: Health, dental, and life insurance
Retirement: Utah Retirement Systems Pension and/or 401(k)
Starting Pay: $16.94
Job Posting Close Date: This job may close anytime after May 6, 2021
Qualifications
Knowledge of golf and the rules of golf pertaining to course playability and setup is a must. Skilled in operation of all golf course mowing equipment including but not limited to greens and tree mowers, fairway mowers and rough mowers. Equipment operating principles and procedures. Ability to operate hand held power tools.

Knowledge of irrigation systems and controllers. A working understanding of turf, plan life, trees, fertilizers, insecticides, etc. and maintenance of the same.

Ability to follow oral and written instructions. Ability to interact with superiors, subordinates and general public in a cooperative, harmonious manner. Ability to act as a team player.

Being a self-starter that can act in a manner consistent with the Golf Course Superintendent's concept of turf and grounds maintenance.

Ability to observe, maintain and make suggestions toward performing duties safely. Working hours are often very early to very late. Weekends, holidays and overtime work is required on a semi-regular basis.
Supervisory Responsibilities
Supervises Golf Course General Maintenance Worker/Laborers and volunteers.
Education and/or Experience
Graduation from a standard senior high school or GED equivalent; plus two years golf course experience required. Valid Utah Driver License is required and pesticide applicators license is required within three months of employment.
Physical Demands
While performing the duties of this job the employee is required to stand, walk for extended periods, sit, use hands and arms; talk or hear. Must frequently move up to 50 pounds. Frequent periods, sit, use hands and arms; talk or hear. Frequent pushing, pulling, driving of equipment, working with hands above head for extended periods. Specific vision abilities include peripheral vision, depth perception and the ability to adjust focus.
Work Environment
Exposure to intermittent stress due to human behavior and job tasks.
To apply: https://recruiting.paylocity.com/Recruiting/Jobs/Apply/549862
_______________________________________________________________________________________________________________________________________________________
Posted 4/28/21
The Ranches Golf Club is seeking an Assistant Superintendent
The Assistant Superintendent will assist the Superintendent with the setup and maintaining of the golf course for play on a daily bases. They are to assist in all aspects of course maintenance, including but not limited to hiring, training, supervising, working with staff and performing task required to maintain the course. This is all to help promote and grow the game of golf through the best conditions possible. They are to take charge when the superintendent is absent.
Responsibilities:
Assists with the hiring of staff members
Assists with training hired staff
Assists with the maintenance and construction projects on the course
Assists with maintaining the Irrigation system
Assists with maintaining the maintenance equipment
Assists in promoting a positive and safe work environment
Attends all meetings pertaining to maintenance on the property
Represents the maintenance staff at all times
Other Duties
Good written and oral communication skills with all other departments and the public
Able to handle all communication in a timely manner
Ability to use a computer and many of its programs
Ability to interact with members, guests and the public in a professional way
Ability to maintain personal hygiene and a dress code
Education/Experience
Prefer at least a 2 year degree in Turf grass management or related degree
A minimum of 2 years of golf course experience
Experience in managing multiple employees
Ability to work with the public
GCSAA member preferred
Great organizational skills
This position reports directly to the Superintendent
This is a full time position. Pay is $15 to $17 per hour. Benefits are included along with golf privileges. Please send resumes to mike.hawkins@greatlifeutah.com. Position available until filled.
_______________________________________________________________________________________________________________________________________________________
Posted 3/29/21

Bloomington CC is now hiring for the position of Assistant Golf Course Superintendent
Salary $42,000 to $48,000
Location Bloomington Country Club, St. George Utah
Job Type Full Time
Background Check You must successfully pass a criminal history check
Driver License Requirements Employees hired for this recruitment will be subject to the Driver Eligibility standards found at the following link:
https://rules.utah.gov/publicat/code/r027/r027-007.htm#T3
Job Description:
Principal Duties
As the Assistant Golf Superintendent you will:
Oversee daily operations
Assist in personnel management and evaluation, employee safety and personnel discipline
Schedules work (may modify the daily work schedule based on professional interpretation) and supervises the employees and their designated tasks/use of equipment
Assist in planning and supervising the maintenance of greens, tees, fairways, roughs, bunkers, etc...
Assist in the programming, repair and maintenance of irrigation systems, monitor the irrigation program set-up for the course, adjusting for abnormal wet or dry conditions as well as keeping all heads and irrigation boxes in good condition
Operates an assortment of golf course equipment, including but not limited to: mowers, utility vehicles, sweepers, brooms, rollers, rakes, utility vehicles, loaders, compressors, trenchers, automobiles, etc...
Ensures proper mixing, calibration, and application of all chemical/fertilizers used on the course.
Mows golf course turf and performs daily course setup duties
Assists the mechanic with equipment servicing and repair
Keeps records of annual maintenance activities and costs and assists with the preparation of required reports
The Ideal Candidate:
Working knowledge of the maintenance of golf course tees, fairways, roughs, bunkers, and greens;
Professional experience recognizing the correct mower settings and patterns, being able to make adjustments to cutting heights and cutting quality.
Working knowledge of the characteristics and proper use of various fertilizers and soil conditioners; herbicides and pest control methods and materials
Familiar with irrigation system operation, repair and maintenance
Skill in supervising, training, monitoring, evaluating and motivating person
Knowledge of safe use, mixing and application of chemicals and commercial products
Time management

Typical Qualifications:
(includes knowledge, skills, and abilities required upon entry into position and trainable after entry into position)
Minimum of 3 years directly related experience
Utah pesticide applicators license in turf and ornamental and aquatics (must be able to obtain within 6 months of hire)
Supplemental Information:
Required to work weekends, holidays, early mornings and late evenings.
Risks which require the use of special safety precautions and/or equipment, e.g., working around operating machines, hazardous chemicals, etc. and working outdoors in extreme or adverse weather conditions.
Work requires physical exertion. May require the ability to stand; walk over rough surfaces; bend, crouch, stoop, stretch, reach, lift moderately heavy items (up to 50 lbs.) in a recurring manner and/or for long periods of time.
Contact information:
Larry Williams, Golf Course Superintendent
Phone # 435 319 5028
_______________________________________________________________________________________________________________________________________________________
Posted 3/23/21
Assistant Superintendent Position
Apply online at Cranefieldgolf.com/employment
Immediate opening for an Assistant Superintendent. Full-time, year-round or seasonal. Wages and benefits are negotiable and based on experience, education, and certifications.

This is a great position for an aspiring superintendent. Work under the direction of the Head Golf Course Superintendent to learn every aspect of grounds maintenance and greens keeping. Responsible for day to day operations, including staff supervision, care of greens, tees, fairways, rough, irrigation, machinery, and so forth. One on one training will be provided.
Crane Field is located in Clinton, Utah, Northern Davis County. It is an 18 hole course with practice green, driving range, cart fleet, Toro and Jacobsen mowers. The 130 acre course is privately owned, and open to the public. You are given much support from owners and a lot of flexibility and independence to make decisions that are in the best interest of the golfers and the golf course.
Requirements
Two (2) or more years of experience working at a golf course as an assistant superintendent or equivelant. Must have an applicators license or be willing to get one within 60 days of hiring. High School diploma or equivalent required. Active driver's license required with no DUI's. No chemical allergies or outdoor allergies that would interfere with daily tasks. Must be self-motivated and willing to supervise others. Priority given to applicants with the most education, prior experience, familiiarity with with high salts and PH conditions, and certifications.


Online application required. Please visit Cranefieldgolf.com/employment
______________________________________________________________________________________________________________________________________________________
Posted 1/25/21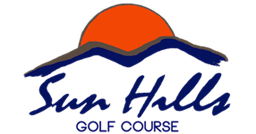 Position: Sun Hills Golf Course is seeking to fill the position of Assistant Superintendent.
Course Description: We are a privately owned and operated course open to the public. Sun Hills features a challenging and fun Links style 18-hole course. The practice area consists of one practice green, two chipping greens and a driving range.
Location: Sun Hills Golf Course (3185 North Hills Drive, Layton, UT 84041)
Requirements & Experience:
2 or 4 year certificate or degree in Turf Science, or a related field.
1-2 years of supervisory or management position on a golf course.
Mechanical skills preferred, but not required.
Knowledge in all aspects of irrigation system maintenance and repair.
Job Description: The Assistant Superintendent will assist in all aspects of maintaining the 160 acre golf facility. Main duties will include the following:
Directing and supervising crew members involving day to day operations and projects.
Assist in maintaining the irrigation system and satellite controllers.
Mechanical repairs and necessary servicing to all equipment.
Salary: $30,000 plus health insurance for employee. Pay increase based off experience, capabilities and performance.
Date Available: March 15, 2021
Contact Information: Interested applicants should send their detailed resume to the following, with "Asst. Super" in the subject line:
Brody Jerman: brody@sunhillsgolf.com