Please email intermountaingcsa@gmail.com, if you have a job you would like to be posted. (Please send in Word format). If you would like your vacancy emailed out to our membership, there is a $75 fee. Contact the Utah GCSA for information.
Posted 3/30/21
_______________________________________________________________________________________________________________________________________________________
Posted 3/29/21

Bloomington CC is now hiring for the position of Assistant Golf Course Superintendent
Salary $42,000 to $48,000
Location Bloomington Country Club, St. George Utah
Job Type Full Time
Background Check You must successfully pass a criminal history check
Driver License Requirements Employees hired for this recruitment will be subject to the Driver Eligibility standards found at the following link:
https://rules.utah.gov/publicat/code/r027/r027-007.htm#T3
Job Description:
Principal Duties
As the Assistant Golf Superintendent you will:
Oversee daily operations
Assist in personnel management and evaluation, employee safety and personnel discipline
Schedules work (may modify the daily work schedule based on professional interpretation) and supervises the employees and their designated tasks/use of equipment
Assist in planning and supervising the maintenance of greens, tees, fairways, roughs, bunkers, etc...
Assist in the programming, repair and maintenance of irrigation systems, monitor the irrigation program set-up for the course, adjusting for abnormal wet or dry conditions as well as keeping all heads and irrigation boxes in good condition
Operates an assortment of golf course equipment, including but not limited to: mowers, utility vehicles, sweepers, brooms, rollers, rakes, utility vehicles, loaders, compressors, trenchers, automobiles, etc...
Ensures proper mixing, calibration, and application of all chemical/fertilizers used on the course.
Mows golf course turf and performs daily course setup duties
Assists the mechanic with equipment servicing and repair
Keeps records of annual maintenance activities and costs and assists with the preparation of required reports
The Ideal Candidate:
Working knowledge of the maintenance of golf course tees, fairways, roughs, bunkers, and greens;
Professional experience recognizing the correct mower settings and patterns, being able to make adjustments to cutting heights and cutting quality.
Working knowledge of the characteristics and proper use of various fertilizers and soil conditioners; herbicides and pest control methods and materials
Familiar with irrigation system operation, repair and maintenance
Skill in supervising, training, monitoring, evaluating and motivating person
Knowledge of safe use, mixing and application of chemicals and commercial products
Time management

Typical Qualifications:
(includes knowledge, skills, and abilities required upon entry into position and trainable after entry into position)
Minimum of 3 years directly related experience
Utah pesticide applicators license in turf and ornamental and aquatics (must be able to obtain within 6 months of hire)
Supplemental Information:
Required to work weekends, holidays, early mornings and late evenings.
Risks which require the use of special safety precautions and/or equipment, e.g., working around operating machines, hazardous chemicals, etc. and working outdoors in extreme or adverse weather conditions.
Work requires physical exertion. May require the ability to stand; walk over rough surfaces; bend, crouch, stoop, stretch, reach, lift moderately heavy items (up to 50 lbs.) in a recurring manner and/or for long periods of time.
Contact information:
Larry Williams, Golf Course Superintendent
Phone # 435 319 5028
_______________________________________________________________________________________________________________________________________________________
Posted 3/23/21
Assistant Superintendent Position
Apply online at Cranefieldgolf.com/employment
Immediate opening for an Assistant Superintendent. Full-time, year-round or seasonal. Wages and benefits are negotiable and based on experience, education, and certifications.

This is a great position for an aspiring superintendent. Work under the direction of the Head Golf Course Superintendent to learn every aspect of grounds maintenance and greens keeping. Responsible for day to day operations, including staff supervision, care of greens, tees, fairways, rough, irrigation, machinery, and so forth. One on one training will be provided.
Crane Field is located in Clinton, Utah, Northern Davis County. It is an 18 hole course with practice green, driving range, cart fleet, Toro and Jacobsen mowers. The 130 acre course is privately owned, and open to the public. You are given much support from owners and a lot of flexibility and independence to make decisions that are in the best interest of the golfers and the golf course.
Requirements
Two (2) or more years of experience working at a golf course as an assistant superintendent or equivelant. Must have an applicators license or be willing to get one within 60 days of hiring. High School diploma or equivalent required. Active driver's license required with no DUI's. No chemical allergies or outdoor allergies that would interfere with daily tasks. Must be self-motivated and willing to supervise others. Priority given to applicants with the most education, prior experience, familiiarity with with high salts and PH conditions, and certifications.


Online application required. Please visit Cranefieldgolf.com/employment
______________________________________________________________________________________________________________________________________________________
Posted 1/25/21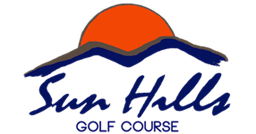 Position: Sun Hills Golf Course is seeking to fill the position of Assistant Superintendent.
Course Description: We are a privately owned and operated course open to the public. Sun Hills features a challenging and fun Links style 18-hole course. The practice area consists of one practice green, two chipping greens and a driving range.
Location: Sun Hills Golf Course (3185 North Hills Drive, Layton, UT 84041)
Requirements & Experience:
2 or 4 year certificate or degree in Turf Science, or a related field.
1-2 years of supervisory or management position on a golf course.
Mechanical skills preferred, but not required.
Knowledge in all aspects of irrigation system maintenance and repair.
Job Description: The Assistant Superintendent will assist in all aspects of maintaining the 160 acre golf facility. Main duties will include the following:
Directing and supervising crew members involving day to day operations and projects.
Assist in maintaining the irrigation system and satellite controllers.
Mechanical repairs and necessary servicing to all equipment.
Salary: $30,000 plus health insurance for employee. Pay increase based off experience, capabilities and performance.
Date Available: March 15, 2021
Contact Information: Interested applicants should send their detailed resume to the following, with "Asst. Super" in the subject line:
Brody Jerman: brody@sunhillsgolf.com