lease email intermountaingcsa@gmail.com, if you have a job you would like to be posted. (Please send in Word format). If you would like your vacancy emailed out to our membership, there is a $75 fee. Contact the Utah GCSA for information.
Posted 11/04/19
Golf Superintendent 9 Hole
Requisition ID: 2019-4422
Public Services
Minimum Salary: USD $23.04/Hr.
Maximum Salary: USD $31.42/Hr.
Post Date: 11/12/2019
US-UT-Salt Lake City
Click here for full job details: https://external-slcgov.icims.com/jobs/4422/golf-superintendent-9-hole/job?mobile=false&width=1903&height=500&bga=true&needsRedirect=false&jan1offset=-420&jun1offset=-360&fbclid=IwAR3eDMIqQaNy_CuBcBj7hJHYyiNJtxgvHvOgt7x9tpmHy4I70H3XE7xrTP4
_______________________________________________________________________________________________________________________________________________________
Posted 10/15/19
Position: Assistant Mechanic
Location: Victory Ranch
Salary: $25 / Hour
Experienced mechanic needed primarily for golf course maintenance equipment. Responsibilities also include some automotive, UTV's, snow removal equipment, snowmobiles, and a vast array of equipment to support all departments. Must be self-motivated, clean and efficient in a shop environment, organized, detail oriented, be accurate in record keeping, and able to work well with others. This is an hourly, full time, benefited position. Pay rate is 25.00 hourly. GCSAA certification a plus or be willing to complete the program.
Victory Ranch is situated at 6400 feet just minutes from Park City in Kamas, gateway to the Uintas. An ideal location for the outdoor enthusiast with skiing, fishing, biking, hiking and hunting. We offer a unique opportunity to become part of a professional, service oriented, friendly and supportive work environment. We value talent and work ethic in a team environment. If you would like to become part of our family send resumes to the E-mail listed below. Look forward to hearing from you!
Contact info: Ed Harris – Equipment Manager
Victory Ranch Equipment Maintenance Department
Office: 435-785-5059 Cell: 307-699-8123
eharris@victoryranchutah.com
_______________________________________________________________________________________________________________________________________________________
Posted 9/12/19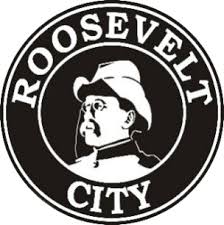 City of Roosevelt
Job Description
Title: Greens Supervisor
Code: 325
Division: Golf
Effective Date: 11/2016
Department: Parks & Recreation
Last Revised:
Pay Range: $45,000 - $60,000 (depending on experience) Includes medical, dental, vision insurance for individual and family as well as the Utah State Retirement System.
GENERAL PURPOSE Performs a variety of supervisory and journey level maintenance duties related to planning, coordinating and performing all phases of golf course greens, tee, and fairway maintenance and beautification; including, equipment maintenance and repair.
SUPERVISION RECEIVED Works under the general supervision of the Golf Pro.
SUPERVISION EXERCISED Provides general supervision to assigned Park Maintenance Worker(s) II or I, or seasonal and part-time laborers/mower operators.
ESSENTIAL FUNCTIONS Assists in managing the day-to-day operations of the city Golf Course; recommends various project priorities; prepares "job board" and monitors work schedules and deadlines; coordinates projects and monitors work in progress to ensure quality and timely completion; determines materials needed to complete specified objectives; allocates personnel as needed to assure timely project completion; monitors and evaluates the operations of watering, mowing, fertilizing and cultural maintenance of greens, tees and fairways.
Prepares recommendations for annual operating budget; monitors expenditures for compliance with established fiscal guidelines; accounts for expenditures to ensure approved purchases comply with established authority; analyzes fiscal activity; develops and implements cost saving strategies and reports cost savings experience to City Manager.
Directs, coordinates and reviews the work of assigned crew members and participates in evaluating maintenance personnel; monitors compliance with course practices, policies and procedures; collects work hours and submits timesheets for bi-weekly payroll.
Performs general administrative duties related to greens operations and maintenance; assists in the compilation of maintenance records, accident records, vehicle maintenance records, equipment and labor costs; collects information and data for various reports; performs timely processing of invoices as need to compensate vendors.
Assists in the planning, design and construction of various golf features such as greens, fairways, bunkers, ponds, pavilions, shelters, signs and other facilities, etc.
Monitors the need for and supervises the application of fertilizer, herbicide, pesticide, soil conditioner, insecticides, fungicides and other turf maintenance procedures; coordinates or performs applications as needed.
Daily monitors course greens, grounds and facilities for needed repair and maintenance; participates in the development of turf management programs; monitors health condition of trees, shrubs and other horticulture; evaluates diseases and analyzes and makes decisions for the treatment of unhealthy trees, shrubs and related greenery.
Performs and/or coordinates field supervisory duties to accomplish planting of lawns, trees, shrubs and other greenery; supervises pruning and trimming projects; assures adherence to watering schedules.
Monitors operation of computerized golf course irrigation system; monitors pump house operation; performs the installation maintenance and repair program of water sprinkler systems, oversees and performs mowing, watering and aeration of golf turf; carries out supplemental irrigation to sustain or force growth; checks irrigation system daily for needed maintenance and repairs; repairs leaks, adjusts heads; assures operation and maintenance of automated sprinkler systems and water pumps; tours projects to determine work progress and general condition of grounds.
Helps oversee seasonal duties such as snow removal, winterizing sprinkler systems to avoid freezing, flushes watering systems in spring, repairs other equipment and facilities; assists with comprehensive equipment maintenance and tuning, i.e., roller repair, reel grinding, blade sharpening, wheel bearing repair, engine and transmission fluid changes.
Operates equipment such as utility vehicles, sand pro, dump truck, backhoe, loader tractor, Bobcat, aerators, lawn mowers, and landscape equipment. Ensures training in safety related areas including personal protective equipment (PPE), equipment operation and hazard identification; participates in hands on maintenance duties.
Performs other related duties as assigned.
MINIMUM QUALIFICATIONS
1. Education and Experience:
A. Graduation from high school.
AND
B. Five (5) years of progressively responsible experience in the maintenance, upkeep and beautification of turf, golf facilities and related environ.
OR
C. An equivalent combination of education and experience.
2. Required Knowledge, Skills, and Abilities:
Considerable knowledge of U.S.G.A. green specifications and standards; golf course turf management; golf course landscape design; agronomic practices, procedures, and methods related to construction and maintenance of course greens and grounds; herbicides, insecticides, and fungicides typical to greens maintenance; hazards- and related safety precautions associated with golf course maintenance and repair. Working knowledge of principles of supervision; basic budget preparation and fiscal management; interpersonal communication skills and effective public relations; golf rules of play.
Skill in the operation of various types of maintenance equipment, tractors, mowers, backhoe, dump truck, sand pro, etc.
Ability to plan, organize, and direct the complex construction and lay out of attractive and competitive golf courses and greens; effectively apply chemicals for the abatement and eradication of noxious weeds and insects; evaluate personnel and program performance without partiality; communicate effectively, verbally and in writing; operate efficiently a variety of golf course maintenance related equipment; develop an maintain effective working relationship with supervisors, city officials, subordinates, professionals, and the public.
3. Special Qualifications:
Must possess a valid Utah State Commercial Driver's License; must possess a State of Utah pesticide applicator license; or can obtain these within 3 months of hire. Works on-call responding to emergencies.
4. Work Environment:
Work is performed in both an indoor office setting as well as outdoors on the Golf Course. Exposure to noise, electrical hazards, dust, chemicals, mechanical hazards, and other elements such as inclement weather heat, rain, snow etc. when performing daily field maintenance and assessment of tasks. Requires a variety of physical activities, generally involving some muscular strain, such as walking, standing, stooping, sitting, reaching, lifting to 80 lbs., etc. Talking, hearing and seeing are essential to the performance of the job. Common eye, hand, finger dexterity required. Mental application utilizes memory for details, verbal instructions, emotional stability, discriminating thinking and creative problem solving. Must be able to work weekends, holidays and varied schedules including evening and night shifts.
Disclaimer: The above statements describe the general nature, level, and type of work performed by the incumbent(s) assigned to this classification. They are not intended to be an exhaustive list of all responsibilities, demands, and skills required of personnel so classified. Job descriptions are not intended to and do not imply or create any employment, compensation, or contract rights to any person or persons. Management reserves the right to add, delete, or modify any and/or all provisions of this description at any time as needed without notice. This job description supersedes earlier versions. I _______________________________________________have reviewed the above job description. Date: ________________________
Apply at: https://www.rooseveltcity.com/Jobs.aspx?UniqueId=101&From=All&CommunityJobs=False&JobID=Golf-Greens-Superintendent-60
Vacant until filled.