lease email intermountaingcsa@gmail.com, if you have a job you would like to be posted. (Please send in Word format). If you would like your vacancy emailed out to our membership, there is a $75 fee. Contact the Utah GCSA for information.
Posted 1/22/20
Requisition ID 2020-4544 PUBLIC SERVICE
Minimum Salary USD $52,832.00/Yr.
Maximum Salary USD $72,092.00/Hr.
Post End Date 2/9/2020
US-UT-Salt Lake City
Overview
Reporting to the Golf Manager, operates, maintains and assists in the development of a municipal golf course. This is a professional position involving supervisory responsibilities and advanced technical knowledge in golf course design and maintenance.
This position requires working non-conventional hours and overtime as needed during peak golf season.
Responsibilities
Plans, organizes and implements the proper maintenance of putting greens, tees, fairways, roughs, bunkers, trees, ornamental plants and lakes.
Directs total maintenance program, assigning tasks to subordinate personnel and evaluating their performance. Responsible for interviewing, hiring and discharging assigned employees.
Recommends and presents budgets to the Golf Manager, and ensures that the budget is administered correctly. Recommends and participates in the selection of capital improvement projects.
Responsible for selecting and procuring equipment, supplies and materials. Ensures that equipment is properly maintained and safely operated.
Analyzes disease, insect and other turf grass stress problems. Selects and applies appropriate fungicides, insecticides, fertilizers and other measures to resolve problems.
Maintains complex irrigation system for golf course. Installs, redesigns and modifies system as necessary. Performs and supervises electrical and plumbing repair of system.
Maintains records of maintenance activities. Keeps records of personnel, equipment, supplies and schedules, indicating application of pesticides, fungicides and fertilizers and their usage.
Performs all the duties of Assistant Golf Course Superintendent, and other related duties as required.
Qualifications
Two (2) years post high school study in Turf Management, Plant Science, Agronomy, Horticulture, Botany or related field with four (4) years experience in all phases of golf course management and turf culture, two (2)-years of which must have been in a supervisory or lead capacity. Exten­sivpractical experience in golf course maintenance may be substituted for the formal education requirement on a year-for-year basis.
Must possess a non-commercial Pesticide Applicator's license within six months of employment.
Thorough knowledge of the methods, equipment, and materials used in constructing, developing and maintaining a golf course.
Must establish and maintain membership in the Intermountain Golf Course Superintendents' Association upon employment.
Knowledge of the United States Golf Association Rules and Regulations.
Possession of a valid driver's license or driving privilege card.
DESIRED QUALIFICATIONS:
Accreditation as a Certified Golf Course Superintendent by the GCSAA.
Membership in the Golf Course Superintendents' Association of America.
https://external-slcgov.icims.com/jobs/4544/glendale-golf-superintendent-18-holes/job
_______________________________________________________________________________________________________________________________________________________
Posted 1/21/20
Superintendent
Rolling Green Country Club, Green River, Wyoming
Salary: $45,000.00 - $50,000.00
Rolling Green Country Club (RGCC), West of Green River, Wyoming is a privately held 18-hole golf course along the banks of the Green River. Originally a 9-hole course built in the 1960's it expanded to 18 holes in 2008 with a brand new Toro irrigation system installed. RGCC is looking for the right person who can bring their knowledge, skills, experience, and work ethic of managing and improving turf, greens, and ground maintenance that will improve course conditions, playability, and the golf experience RGCC is looking to deliver to its members and guests.
The primary function of the Superintendent is to supervise the maintenance of equipment, building, roads and grounds of the Rolling Green Country Club. Additionally, this position is responsible for effective and efficient management of all grounds keeping personnel. This position will work closely with the PGA Golf Professional and the BOD.
While RGCC will employ the Superintendent for calendar year 2020. Physical presence at RGGC will commence on March 16, 2020 and continue through November 15, 2020. The beginning and ending physical presence date may be changed to an earlier or later date, based on weather.
Superintendent shall be employed at Rolling Green Golf Course, West of Green River, Wyoming with onsite rent-free housing included.
Specific responsibilities include:
1. It is expected that interviews for seasonal employees will be conducted by the Superintendent.
2. Maintains personnel and employee records in accordance with state and federal procedures along with the accounting director.
3. Supervises orientation of new grounds employees, including training and safety programs.
4. Administer the Rolling Green Country Club wage and salary policies for employees under his supervision along with the accounting director.
5. Responsible for building repairs. Outside contractors can be used with pre-approval by the BOD
6. Will meet weekly with the PGA Golf Professional and other key staff to review current items and schedules for the club that week.
7. Responsible for the mowing, watering, fertilizing and maintenance of trees, greens, fairways, and related areas.
8. Responsible for the continuous maintenance of all equipment, including club owned carts.
9. Responsible for on-call maintenance for all scheduled tournaments.
10. Responsible to control costs, materials and maintenance of equipment.
11. Responsible to recommend annual budgetary requirements for the assigned area of responsibility which includes capital expenditures, inventory, etc. To provide a basis for the Board's management planning, and operating the department within the allotted budget.
12. Responsible for operation, maintenance, monitoring and reporting of E.P.A. (Environmental Protection Agency) requirements for the potable water at RGCC. Must become certified by the State to perform these duties. The fees for the certifications will be covered by the Employer.
13. Responsible for surveying the course at least bi-monthly with the PGA Golf Professional.
14. Expected to obtain a Wyoming Pesticide License. The fees will be covered by RGCC.
15. Participate in monthly Board meetings.
16. Having worked successfully in a similar seasonal environment preferred.
_______________________________________________________________________________________________________________________________________________________
Posted 1/09/20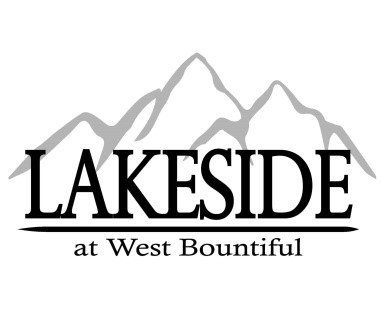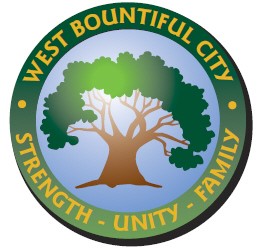 Job Description
Golf Course
Assistant Superintendent
Reports to: Golf Course Superintendent
Date Approved: January 07, 2020
Starting Salary: $34,117 - $41,791 DOE plus comprehensive benefits
Summary
Under the Golf Course Superintendent's supervision, directs and participates in the maintenance of the golf course, including tees, greens, fairways, cart paths, grounds, and other facilities; supervises the maintenance and repair of motorized and other mechanical equipment; and does related work as required. The assistant superintendent may serve in the superintendent's capacity during his/her absence.
Classification
Regular Full-time, FLSA Non-Exempt
Essential Duties and Responsibilities
The omission of specific statements of duties does not exclude them from the position if the work is similar, related or a logical assignment to this class.
Assists in planning, supervising, and participating in the maintenance of greens, tees and fairways; schedules work; and supervises the employees and the use of the equipment.
Instructs equipment operators on the operation and care of mowing and other equipment; supervises pesticide applications and/or operates and calibrates pesticide application equipment; and supervises and participates in the operation and maintenance of pumps, and in the maintenance of irrigation and drainage systems.
Assists in personnel management and evaluation, employee safety and personnel discipline.
Promotes harmonious working relationships with employees and the golfing public.
Diagnosis turf, plant nutrition and pest control needs, fertilization and herbicides as well as documents appropriate record-keeping. Maintains compliance with all local, State and Federal laws pertaining to chemical storage, handling and disposal.
Oversees safety requirements, ensuring that all staff are properly trained in their areas as well as on all necessary equipment.
Assists in the prioritizing, preparation and assignment of daily and weekly work schedules.
Assists in the forecasting and planning of the annual operations budget.
Oversees and participates in repairs of broken lines or valves for irrigation system. Also assists in the planning and development of irrigation systems, including redesigns and modifications of existing irrigation system.
Assists in the construction and maintenance of the grounds and facilities.
Directs seasonal staff and participates in the planting of new vegetation, the replacement, spraying, pruning and trimming of trees and shrubs, the preparation of soil plant beds for aesthetically pleasing arrangements and tending to high stress areas.
Supervises and assures preventative and corrective maintenance on all equipment.
Provides technical, operational and safety training for employees to ensure that staff is working within OSHA, city safety, state and federal guidelines for safe working conditions.
Assists in determining work procedures, preparing work schedules, and expediting work flow; studies and standardizes procedures to improve efficiency and effectiveness of operations.
Assists in supervising and controlling expenses associated with maintenance operations, including payroll, supplies, chemicals and fertilizers & equipment.
Assists in preparing reports, including annual operating budget and capital improvements budget for the golf course maintenance function.
Assists in projecting needs for equipment, materials, and supplies. Assists in the preparation of specifications, estimates, and bids for machinery, equipment, and contractor services
Essential Duties and Responsibilities
Be at least 18 years of age
An associate degree or 3 years of progressive experience at a golf course.
2-year Degree or Certificate in Turf Management (or related field, like agronomy, horticulture, plant science, soil science);
Present a positive, professional image;
Receive direction and work independently;
Have strong interpersonal skills;
Have necessary computer skills required for financial reporting and control of operations, including use of Microsoft Office Suite;
Have necessary math skills to manage expenses, conduct and maintain inventory, and assist in the preparation of budgets;
Be available for work during on weekends and holidays;
Be available to frequently work for extended hours;
Maintain a valid Driver's License in the State of Utah;
Be able to operate turf and landscaping equipment including tractors, mowers, airifier, chain saw, edgers, weed trimmers, electric motors, pumps, sprinklers and irrigation systems;
Be able to stand for long periods, frequently walk, sit, stand, bend, use hands to finger, handle, or feel; and talk or hear, stoop, kneel, crouch, close vision, distance vision, peripheral vision depth perception and ability to adjust focus;
Be able to lift 50 pounds regularly and 100 pounds occasionally and to lift overhead and push/pull, move lighter objects;
Be able to work in an outdoor environment and be regularly exposed to weather conditions including high and low temperatures;
Demonstrate continual trustworthiness to handle City funds.
Along with a standard application, interested individuals should submit a cover letter explaining their vision for Lakeside Golf Course, a complete resume, and references to: West Bountiful City, Attn: Cathy Brightwell, City Recorder, 550 North 800 West, West Bountiful, UT 84087 or via email to jobs@wbcity.org. Applications will be accepted until the position is filled. To be considered in the 1st review of applications, submissions must be in by February 11 at 4:00PM. Questions should be directed to Cathy Brightwell at (801) 292-4486.
Lakeside Golf Course, a city-owned 18-hole course with a premier driving range, is currently seeking a skilled and motivated individual to serve as the Golf Course Assistant Superintendent. Under the Golf Course Superintendent's supervision, this individual will assist in directing and participating in the full maintenance of the golf course, including tees, greens, fairways, cart paths, grounds, and other facilities.
With approximately 5,350 residents, West Bountiful City is situated 9 miles north of Salt Lake City along the beautiful Wasatch Front Mountain range, and is considered to be a rural oasis in a rapidly urbanizing area. The City has owned and operated Lakeside Golf Course for over 25 years, creating an environment where golfers have come to expect a high quality course in friendly, relaxed atmosphere. The course's maintenance operations have traditionally employed 2-3 full-time employees and over a dozen seasonal workers.
A successful applicant will be a hard-working individual with 3 years experience as an Assistant. A 2-year Degree or Certificate in Turf Management (or related field, like agronomy, horticulture, plant science, soil science) or an equivalent combination of education and experience is required. Please see www.wbcity.org for the full job description and an application.
Pre-employment drug screening and background check are required.
West Bountiful City is an Equal Opportunity Employer.