Please email intermountaingcsa@gmail.com, if you have a job you would like to be posted. (Please send in Word format). If you would like your vacancy emailed out to our membership, there is a $75 fee. Contact the Utah GCSA for information.
City of Roosevelt Job Description
Title: Greens Supervisor
Code: 325
Division: Golf
Effective Date: 11/2016
Department: Parks & Recreation
Last Revised:
GENERAL PURPOSE Performs a variety of supervisory and journey level maintenance duties related to planning, coordinating and performing all phases of golf course greens, tee, and fairway maintenance and beautification; including, equipment maintenance and repair.
SUPERVISION RECEIVED Works under the general supervision of the Golf Pro. SUPERVISION EXERCISED Provides general supervision to assigned Park Maintenance Worker(s) II or I, or seasonal and part-time laborers/mower operators.
ESSENTIAL FUNCTIONS Assists in managing the day-to-day operations of the city Golf Course; recommends various project priorities; prepares "job board" and monitors work schedules and deadlines; coordinates projects and monitors work in progress to ensure quality and timely completion; determines materials needed to complete specified objectives; allocates personnel as needed to assure timely project completion; monitors and evaluates the operations of watering, mowing, fertilizing and cultural maintenance of greens, tees and fairways.
Prepares recommendations for annual operating budget; monitors expenditures for compliance with established fiscal guidelines; accounts for expenditures to ensure approved purchases comply with established authority; analyzes fiscal activity; develops and implements cost saving strategies and reports cost savings experience to City Manager.
Directs, coordinates and reviews the work of assigned crew members and participates in evaluating maintenance personnel; monitors compliance with course practices, policies and procedures; collects work hours and submits timesheets for bi-weekly payroll.
Performs general administrative duties related to greens operations and maintenance; assists in the compilation of maintenance records, accident records, vehicle maintenance records, equipment and labor costs; collects information and data for various reports; performs timely processing of invoices as need to compensate vendors.
Assists in the planning, design and construction of various golf features such as greens, fairways, bunkers, ponds, pavilions, shelters, signs and other facilities, etc.
Monitors the need for and supervises the application of fertilizer, herbicide, pesticide, soil conditioner, insecticides, fungicides and other turf maintenance procedures; coordinates or performs applications as needed.
Daily monitors course greens, grounds and facilities for needed repair and maintenance; participates in the development of turf management programs; monitors health condition of trees, shrubs and other horticulture; evaluates diseases and analyzes and makes decisions for the treatment of unhealthy trees, shrubs and related greenery.
Performs and/or coordinates field supervisory duties to accomplish planting of lawns, trees, shrubs and other greenery; supervises pruning and trimming projects; assures adherence to watering schedules.
Monitors operation of computerized golf course irrigation system; monitors pump house operation; performs the installation maintenance and repair program of water sprinkler systems, oversees and performs mowing, watering and aeration of golf turf; carries out supplemental irrigation to sustain or force growth; checks irrigation system daily for needed maintenance and repairs; repairs leaks, adjusts heads; assures operation and maintenance of automated sprinkler systems and water pumps; tours projects to determine work progress and general condition of grounds.
Helps oversee seasonal duties such as snow removal, winterizing sprinkler systems to avoid freezing, flushes watering systems in spring, repairs other equipment and facilities; assists with comprehensive equipment maintenance and tuning, i.e., roller repair, reel grinding, blade sharpening, wheel bearing repair, engine and transmission fluid changes.
Operates equipment such as utility vehicles, sand pro, dump truck, backhoe, loader tractor, Bobcat, aerators, lawn mowers, and landscape equipment. Ensures training in safety related areas including personal protective equipment (PPE), equipment operation and hazard identification; participates in hands on maintenance duties.
Performs other related duties as assigned.
MINIMUM QUALIFICATIONS
1. Education and Experience:
A. Graduation from high school. AND B. Five (5) years of progressively responsible experience in the maintenance, upkeep and beautification of turf, golf facilities and related environ. OR C. An equivalent combination of education and experience.
2. Required Knowledge, Skills, and Abilities:
Considerable knowledge of U.S.G.A. green specifications and standards; golf course turf management; golf course landscape design; agronomic practices, procedures, and methods related to construction and maintenance of course greens and grounds; herbicides, insecticides, and fungicides typical to greens maintenance; hazards- and related safety precautions associated with golf course maintenance and repair. Working knowledge of principles of supervision; basic budget preparation and fiscal management; interpersonal communication skills and effective public relations; golf rules of play.
Skill in the operation of various types of maintenance equipment, tractors, mowers, backhoe, dump truck, sand pro, etc.
Ability to plan, organize, and direct the complex construction and lay out of attractive and competitive golf courses and greens; effectively apply chemicals for the abatement and eradication of noxious weeds and insects; evaluate personnel and program performance without partiality; communicate effectively, verbally and in writing; operate efficiently a variety of golf course maintenance related equipment; develop an maintain effective working relationship with supervisors, city officials, subordinates, professionals, and the public.
3. Special Qualifications:
Must possess a valid Utah State Commercial Driver's License; must possess a State of Utah pesticide applicator license; or can obtain these within 3 months of hire. Works on-call responding to emergencies.
4. Work Environment:
Work is performed in both an indoor office setting as well as outdoors on the Golf Course. Exposure to noise, electrical hazards, dust, chemicals, mechanical hazards, and other elements such as inclement weather heat, rain, snow etc. when performing daily field maintenance and assessment of tasks. Requires a variety of physical activities, generally involving some muscular strain, such as walking, standing, stooping, sitting, reaching, lifting to 80 lbs., etc. Talking, hearing and seeing are essential to the performance of the job. Common eye, hand, finger dexterity required. Mental application utilizes memory for details, verbal instructions, emotional stability, discriminating thinking and creative problem solving. Must be able to work weekends, holidays and varied schedules including evening and night shifts.
*****
Disclaimer: The above statements describe the general nature, level, and type of work performed by the incumbent(s) assigned to this classification. They are not intended to be an exhaustive list of all responsibilities, demands, and skills required of personnel so classified. Job descriptions are not intended to and do not imply or create any employment, compensation, or contract rights to any person or persons. Management reserves the right to add, delete, or modify any and/or all provisions of this description at any time as needed without notice. This job description supersedes earlier versions. I _______________________________________________have reviewed the above job description. Date: ________________________
______________________________________________________________________________________________________________________________________________________
Posted 7/26/21
The Ranches Golf Club is seeking an Assistant Superintendent
The Assistant Superintendent will assist the Superintendent with the setup and maintaining of the golf course for play on a daily bases. They are to assist in all aspects of course maintenance, including but not limited to hiring, training, supervising, working with staff and performing task required to maintain the course. This is all to help promote and grow the game of golf through the best conditions possible. They are to take charge when the superintendent is absent.
Responsibilities:
Assists with the hiring of staff members
Assists with training hired staff
Assists with the maintenance and construction projects on the course
Assists with maintaining the Irrigation system
Assists with maintaining the maintenance equipment
Assists in promoting a positive and safe work environment
Attends all meetings pertaining to maintenance on the property
Represents the maintenance staff at all times
Other Duties:
Good written and oral communication skills with all other departments and the public
Able to handle all communication in a timely manner
Ability to use a computer and many of its programs
Ability to interact with members, guests and the public in a professional way
Ability to maintain personal hygiene and a dress code
Education/Experience:
Prefer at least a 2 year degree in Turf grass management or related degree
A minimum of 2 years of golf course experience
Experience in managing multiple employees
Ability to work with the public
GCSAA member preferred
Great organizational skills
This position reports directly to the Superintendent
Send resumes to Mike Hawkins at mike.hawkins@greatlifeutah.com
_______________________________________________________________________________________________________________________________________________________
Posted 7/12/21
_______________________________________________________________________________________________________________________________________________________
Posted 6/25/21
2nd Assistant Superintendent/Spray Tech
By The Country Club, Salt Lake City, Utah
The Country Club of Salt Lake City is currently looking to fill a 2nd Assistant/Spray Tech role. The ideal candidate will have a degree in Turf Management or a related field and have the desire to become a Golf Course Superintendent in their career moving forward. You will report to the Superintendent and Assistant Superintendent, and will work closely with Crew Supervisors, Interns, Equipment Manager, and the crew as an entirety. You will be mainly responsible for performing and leading spray applications, sprayer upkeep, product inventory, and application record keeping using updated software technology, and performing and leading a hand watering program with interns and supervisors. You will also gain experience in all other facets of a high end golf course maintenance program. The expectations by the club and its membership are to have firm and fast greens during the golfing season, which requires an intense and intelligent hand watering program during the hot dry months of this arid high desert climate.
The Country Club of Salt Lake City was incorporated in 1899 and is one of the oldest country clubs in The Great American West. In 1920 the club moved to its current location and the Willie Watson & Harold Lamb designed golf course officially opened in 1921. It most recently hosted the 2016 PAC-12 Championship, but in the past has held many PGA events. This private, par 72 18-hole golf course is nestled on the Salt Lake City bench surrounded by city and valley views as well as the towering Wasatch Mountains. The greens are 99% Poa-free, A4 Bentgrass, while the tees and fairways are a blend of Perennial Ryegrass and Kentucky Bluegrass. The course underwent a renovation in 2007, including but not limited to, irrigation and converting to USGA spec greens. The golf course is kept at tournament-ready conditions on a daily basis to fulfill the high standards and expectations of the membership.
Educational Requirements
A degree in Turf Management or related field of study.
Experience Requirements
Hand-watering with knowledge of moisture management on Bentgrass greens preferred, performing spray applications
Date Job is Available
ASAP
Salary
DOE
Job Application Instructions
Please email cover letter, resume, and references to GCS Steve Garcia: Steve@saltlakecountryclub.com
_______________________________________________________________________________________________________________________________________________________
Posted 6/23/21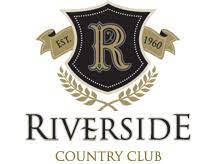 Riverside Country Club
Position Description: Riverside Country Club is seeking a new Golf Course Superintendent. The Golf Course Superintendent reports directly to the Director of Agronomy. The Superintendent directs and participates in the maintenance of the golf course tees, greens, fairways, roughs, trees, irrigation system, landscape planters, club house grounds and practice facilities; supervises the maintenance and repair of motorized and other mechanical equipment; and does related work as required.
Plans and implements the maintenance of tees, greens, fairways, roughs, trees, irrigation system, landscape planters, club house grounds and practice facilities; schedules work; and supervises the employees and the use of the equipment.
Instructs and trains equipment operators on the operation and care of mowing and other equipment; supervises pesticide applications and/or operates and calibrates pesticide application equipment; and supervises and participates in the operation and maintenance of pumps, and in the maintenance of irrigation and drainage systems.
Responsible for personnel management and evaluation, employee safety and personnel discipline.
Develops and implements the agronomic plan and annual budget in conjunction with Director of Agronomy.
Possess a degree in Agronomy, horticulture or related field.
Experience providing smooth, firm and consistent greens
An expert in irrigation programming and management
Proactive, high energy, collaborative leader, a team builder
Strong employee training programs and hiring practices
Strong observational skills and detail-oriented
Strong budget management and forecasting (zero-based) skills
Excellent communication skills with both club and team members
Takes ownership and pride of the property and a passion for exceptional conditioning
A creative turf manager with strong agronomic skills
Stays current with advances in turf technology, irrigation management, and equipment maintenance
Compensation: Salary Range: $55,000 to $75,000
Additional Salary Information: 401K, Cell Phone, Dental, Vision, Bonus & Paid Time Off
Send applications to:
Eric Gifford, Director of Agronomy
eric@riversidecountryclub.org
Please include cover letter, resume, and references.