Mission Statement
The Utah GCSA is dedicated to improving the superintendents' position in the golf industry through education, networking, advocacy and to grow the game of golf.
Vision Statement
The Utah GCSA is a community of golf course management professionals and a go-to information source to enhance and grow the profession.
2020 Winter Education Conference
Join us on February 20th, for a day of education! Hear from top notch presenters on a full array of topics - agronomy, leadership, best management practices & motivation. Register today! http://utahgcsa.org/-winter-education-conference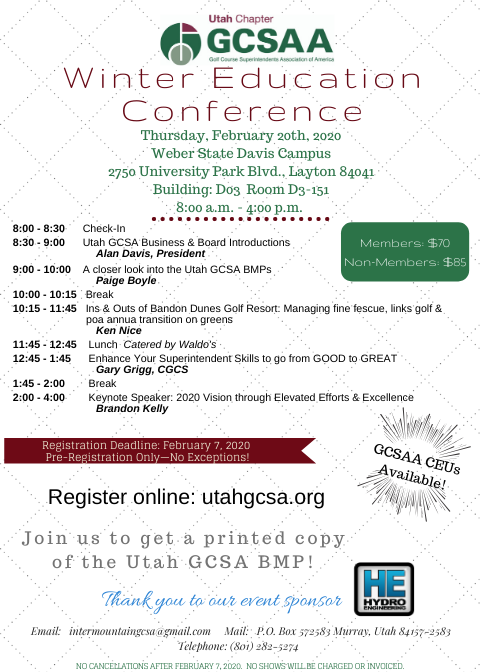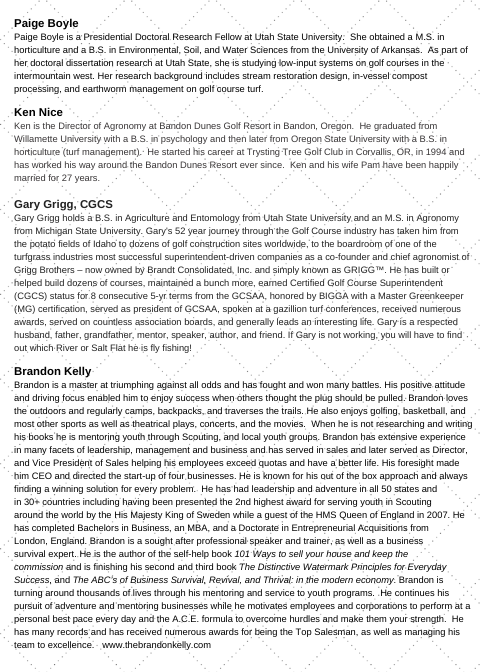 2020 Board of Directors

L-R: Ross O'Fee, CGCS, Empire Turf, Inc. (Affiliate Rep.), Phill Miller, Stotz Equipment (Affiliate Rep), Josh Virostko, Lakeside Golf Course (Director), Wes York, Oakridge Country Club (Director), Brian Roth, CGCS, Oquirrh Hills Golf Course (Secretary/Treasurer), Nate James, Soldier Hollow Golf Course (Vice President), Alan Davis, Willow Creek Country Club (President), Justin Woodland, The Barn Golf Club (Past President)
Not Pictured: Mike Valiant, CGCS, Glenwild Golf Club & Spa (Director), Brecken Varah, Willow Creek Country Club (Assistant Director)
2019 Chapter Champion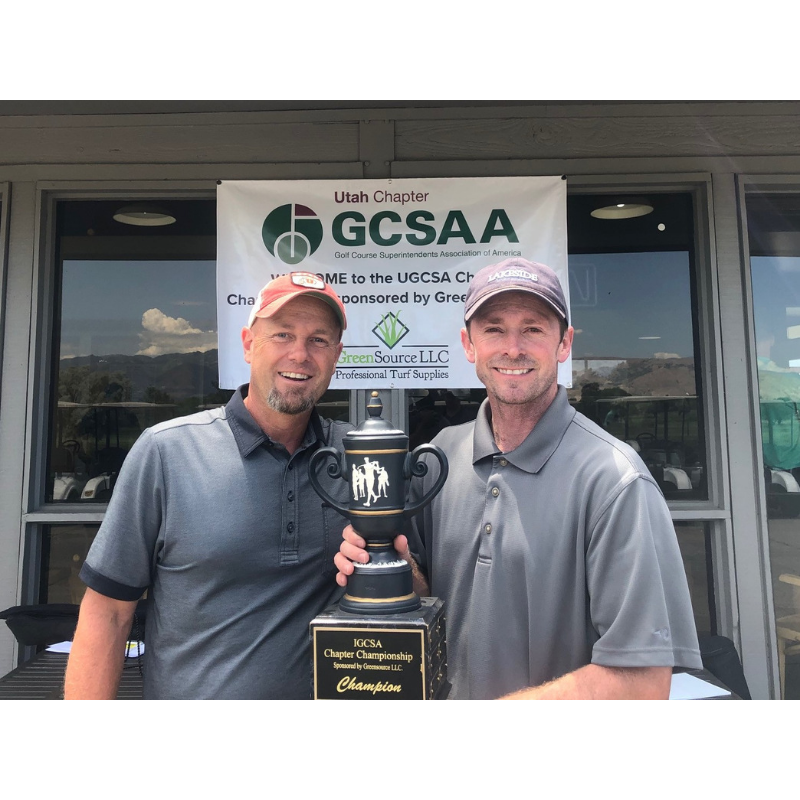 July 15, 2019 – The Utah Chapter of the Golf Course Superintendents Association of America (UGCSA) held their eighth annual Chapter Championship at Salt Lake City's Glendale Golf Course.
Superintendents, assistants and vendors from around the state competed for the coveted Green Source, L.L.C. traveling trophy and the esteemed title of UGCSA Chapter Champion.
With a score of four under par (68), David Booth, Assistant Superintendent at Lakeside Golf Course in West Bountiful wins the 2019 championship.
Gross winners:
Second place: Matt Isbell, Superintendent – Stonebridge Golf Club (71)
Third place: Dallin Naulu, Superintendent – The Oaks at Spanish Fork (73)
Net winners:
First place: Brian Cloud, Superintendent – Cedar Hills Golf Club (60)
Second place: Craig Goff, Assistant Superintendent – Meadowbrook Golf Course (66)
Third place: Tony Lopez, Assistant Superintendent – Mountain View Golf Course (67)
On behalf of the UGCSA, we would like to thank our title sponsor – Green Source, L.L.C., host Superintendent Bryan Witzel and the entire staff at Glendale Golf Course for their hospitality.
T.A. Barker, CGCS GCSAA Director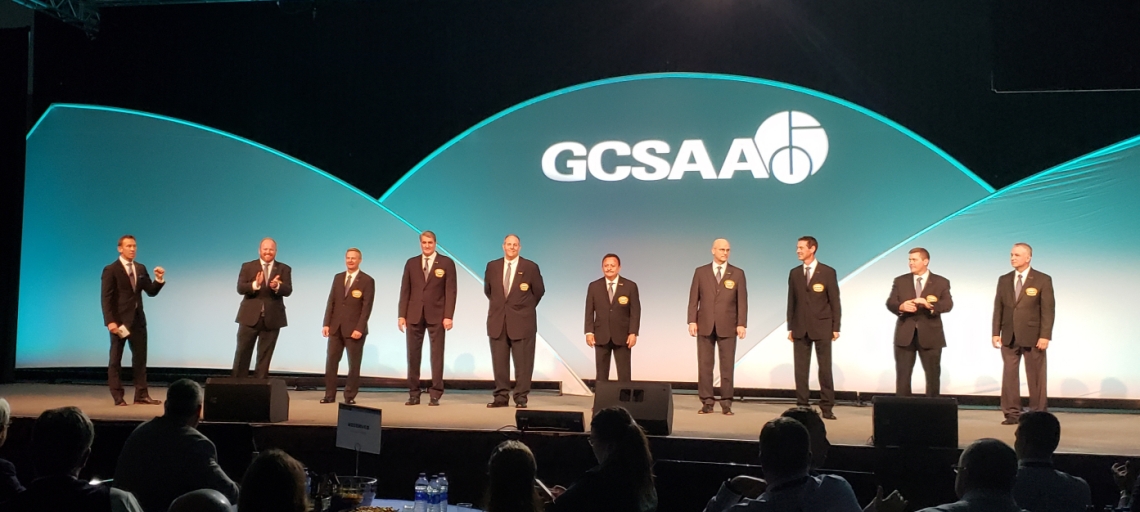 On Thursday, February 7th, 2019, at the Annual Meeting and Election in San Diego, California, T.A. Barker, CGCS was elected to serve again to a two year term on the GCSAA Board of Directors. Barker is the superintendent at Fore Lakes Golf Course in Taylorsville and has been the superintendent since 2006. He is a 14 year GCSAA member and past president of the Utah Chapter. Congratulations T.A.!
We have a new NAME!

On October 10 & 11 in Wendover, NV, the Intermountain Golf Course Superintendents Association held its annual education conference and trade show. One of the agenda items on the ballot at this years' conference was the name change from IGCSA (Intermountain) to the UGCSA (Utah). The initiative was brought forth for two main reasons. The first being the membership is almost completely comprised of individuals from Utah. The "Intermountain" region spans well outside of the borders of Utah. Secondly, the UGCSA would be more identifiable on a national level. Most people outside of the region are not familiar with the term "Intermountain" and the area it is entailing. The ballot initiative passed and is in the final stages of officially changing on a national level. Marching forward, the Utah Golf Course Superintendent Association should be more identifiable for the members of other associations, and we are proud to have the name of our great state attached to our professional organization.